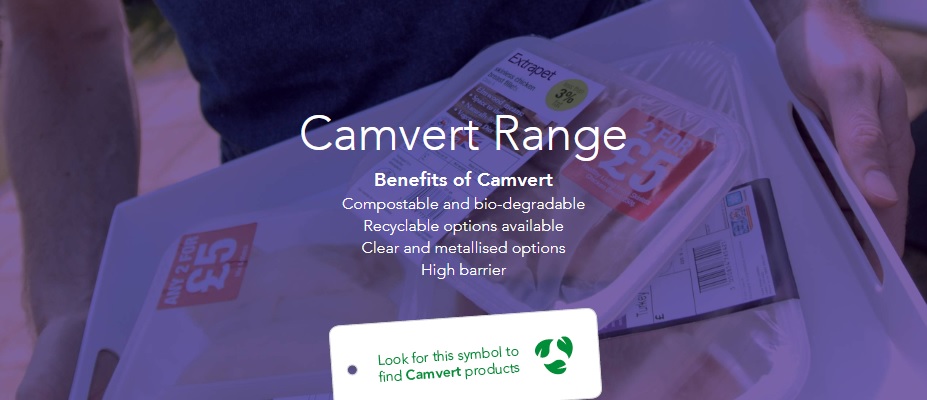 Discover Our Sustainable Packaging Solutions
Sustainable packaging solutions have been developed over the years to minimise the environmental impact conventional packaging has on the environment. In more recent times, the development and drive for greater sustainable options has seen dramatic increases in sustainable packaging options.
No longer is sustainable packaging only a drive for the end-product to be recyclable; the entire product lifecycle is now considered, from raw material, through the supply chain and onto the end-product disposal. Advances in technology, a greater awareness and increasing demand from the end customer has seen sustainable packaging solutions increase considerably in recent years.
With sustainable packaging being a comparatively new addition to the environmental considerations for packaging. The continued analysis and documentation to look at the package design, material choices, processes, environmental impact and product lifecycle means the market is continuously evolving. This is a large driving force behind Camvac's increasingly eco friendly packaging options.
Sustainability is not inevitably an end state, but it is a continuous process of improvement and advances. This is also the case with our products. We are continuously researching and developing our products to create better sustainable packaging solutions.
If sustainable packing is to be truly effective, the improvements must, as a minimum, meet the functional and economic needs of its non-sustainable counterpart. Without conceding the capability of future generations to meet their own needs.
A worthwhile thought process to minimise the volume of material in circulation is to reduce and ultimately remove packaging from products. Removing the packaging on products like bulk foods to lessen the impact the packaging has on the environment is a blinkered view. The packaging has a job to do. It is used to protect and extend a products lifespan. The bottom line is, packaging is needed. The packaging industry just needs to be able to provide a sustainable solution to meet the demand for a greener future.
Packaging plays an essential role in protecting and extending the lifespan of the products contained within from initial manufacture until the end consumer opens them. Packaging, particularly food packaging, also contains important product information such as storage details and ingredients / nutritional information for the end user.
A couple of years ago there was an outcry when the environmental impact of wrapping a cucumber in plastic was brought into the media's spotlight. The question of 'was it really necessary when an apple or potato isn't wrapped' was raised. At the time there was a media outcry, but research justifies the need for wrapping a cucumber. A wrapped cucumber lasts three times as long compared to an unwrapped one, consequently extending the products lifespan.
A longer life product means less deliveries, reduced energy costs and crucially less waste. Across the globe we dispose of as much as fifty percent of purchased food. More often than not the food is disposed when it perishes. Thrown in the bin and sent to landfill to give off methane, a greenhouse gas, during its decomposing state.
This proves that packaging has a place in the entire lifecycle of a product. It is the continued advances to ensure the packaging used is not excessive and that the makeup of the packaging is a sustainable solution for a greener future.
With this knowledge at the forefront of our recent developments, Camvac have invested heavily into technological advances enabling sustainable product packaging solutions. These advances have been developed to reduce the packaging material to a level where it does not affect shelf life of the product but is also environmentally friendly and sustainable. Furthermore, research into the raw materials of our packaging has permitted us to be able to offer a range of sustainable packaging solutions across most of our markets. Markets include not only the food market but also in our specialist and conversion markets.
The outcome of this investment and new technology is our Camvert range.
Our Camvert product range has been specifically developed to offer highly versatile solutions. Providing the packaging industry with sustainable, environmentally friendly answers to reducing the use of plastic, particularly plastic packaging.
Our Camvert range benefits include, but are not limited to;
Compostable Packaging
Biodegradable Packaging
Widely Recyclable
Clear Film Options
Metallised Film Solutions
High Barrier Performance
Camclear Camvert is part of our transparent barrier film options. Camclear was a 'first' and now industry standard within the fresh food packaging, confectionary, snacks, retortable applications, bag-in-box and dried foods. Camclear is a chlorine-free transparent barrier film which is available in a variety of substrates. Camclear is highly versatile with excellent oxygen and moisture barrier performances. The high light transmission / low haze values result in excellent clarity and product visibility. Camclear is available in printable film and microwavable options.
Cambrite is our answer for decorative metallised films. Changing the foundations of the film means we can now offer a fully biodegradable and compostable decorative metallised film. Cambrite Camvert is a premium solution for brands who are looking for a fully biodegradable and compostable decorative metallised film. Cambrite was originally developed to give maximum brilliance and visual impact for the board lamination market. Changes in consumer habits and the growing demand for sustainable packaging solutions have led us to develop a range of biodegradable and compostable barrier films.
Transparent barrier polyester laminates, Extrapet Camvert. Extrapet can be used for a wide range of processed meats, fresh meats, poultry, pastas, bakery and vegetables. Where presentation, fresh appearance and sustainable is critical, Extrapet Camvert is the answer. Extrapet Camvert is available in a variety of peel and non-peel solutions, antifog and high barrier options – all offering sustainable packaging solutions.
Camshield T was another first for Camvac and now an industry standard in its own right. Camshield T meets a number of key performance criteria based around barrier transmission and clarity which results in Camshield T being unbeatable for a large variety of applications.
Applications of Camshield T include fresh food packaging, snacks, confectionary, bag-in-box, dried foods and retortable applications. Camshield T uses Camvac's patented in-chamber vacuum metallising process to apply a protective top coat over the aluminium oxide layer, creating both barrier protection and enhancement.
To discover more about our sustainable packaging solutions, follow us on LinkedIn, visit our Green Products section or contact us today and we'd be happy to explore how we can work together for a greener future.