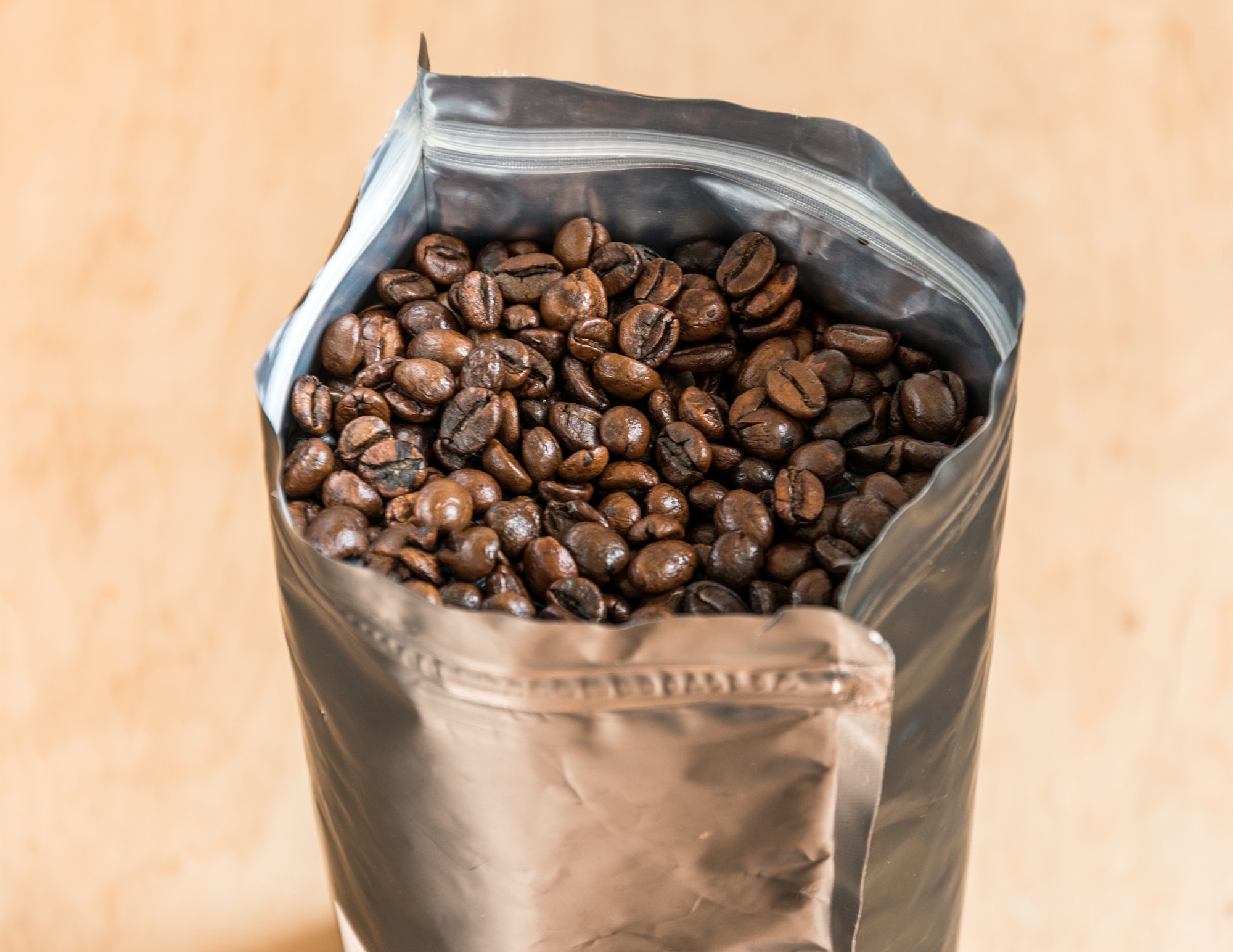 UK based Camvac is one of the leading global suppliers of metallised and clear barrier films and laminates, and it is this patented barrier coating technology that has been utilised to create a revolutionary alternative to foil.
Commercially named Camfoil, the new flexible packaging laminate is a multi-layer metallised laminate offering the same functionality as a foil laminate, with a key benefit being the elimination of the potential pin-holing risk associated with foil laminations.
The benefit of a secure multi-layer barrier film provides additional product safety and potential extended product shelf-life compared to an equivalent foil laminate.
Utilising Camvac's unique barrier coating capabilities, Camfoil provides extreme gas and water vapour barrier equal to foil for ultimate packaging performance.
Furthermore, improved supply chain resilience is achieved as the laminate utilises locally sourced raw materials. This strong supply chain can significantly reduce the MOQ and shorten lead-times, compared to foil-based laminate structures where global supply chain has been an issue in recent times.
Camfoil is available as a triplex extreme barrier laminate for further conversion downstream or Camvac can supply as a print receptive finished goods laminate with a range of sealant webs (PE / PET / CPP / OPP) tailored to their customer's bespoke end use.
Typical end applications include bags, sachets, pouches, and lidding film for use in applications such as dry food and dry powder packaging plus bulk shipment of highly oxygen and/or moisture sensitive products.
Andrew Smith, Head of Sales at Camvac, spoke about the new development "The successful development of Camfoil using our unique technologies and operational capabilities, provides Camvac, its customers and partners with a new product family  that provides foil equivalent barrier which can eliminate some of the challenges of sourcing, processing, handling, and recycling issues associated foil-based structures.
The wide variety of laminate specification options using Camfoil as the core barrier functional layer, and the significant number of potential end-uses that could benefit from this product, provides opportunity for growth across a range of market sectors."
To mark the launch of Camfoil at Packaging Innovations this February, Camvac will be explaining the multi-layer laminate benefits and giving away sample pouches of the extreme barrier laminate.
Alongside exhibiting Camfoil, Camvac will also be showcasing its other leading flexible barrier films and laminates. Including its mono-laminate lidding film Extrapet, clear barrier single-web OPP and their market-leading thermal laminate range of packaging films on stand C82 at Packaging Innovations, Birmingham, 15th & 16th February, 2023.
As Camvac continues to invest and develop new flexible packaging barrier films, the company is continually seeking new opportunities to partner with likeminded companies and would welcome any opportunity to discuss new partnerships – not only for their extreme barrier films but also their other packaging solutions.
Camfoil Technical Data.
Product Description – Extreme barrier multi-layer laminate
Production Construction – Multi-layer metallised coated laminate
Typical Oxygen Barrier – 0.02 cc/m²/24
Typical Moisture Barrier –  0.03 g/m²/24
Sealant Web – Can be tailored to bespoke end use (PE/PET/CPP/OPP)
Camfoil Key Product Benefits
Same functionality as a foil laminate, without the risk of pin-holing
Provides product safety and extended shelf life
Gas and water vapour barrier equivalent to foil
Improved supply chain resilience through locally sourced raw materials
Sealant web tailored to your bespoke end use (PE/PET/CPP/OPP)
Compatible with existing packaging machinery
Contact Camvac today to request more information and commericial pricing for Camfoil.