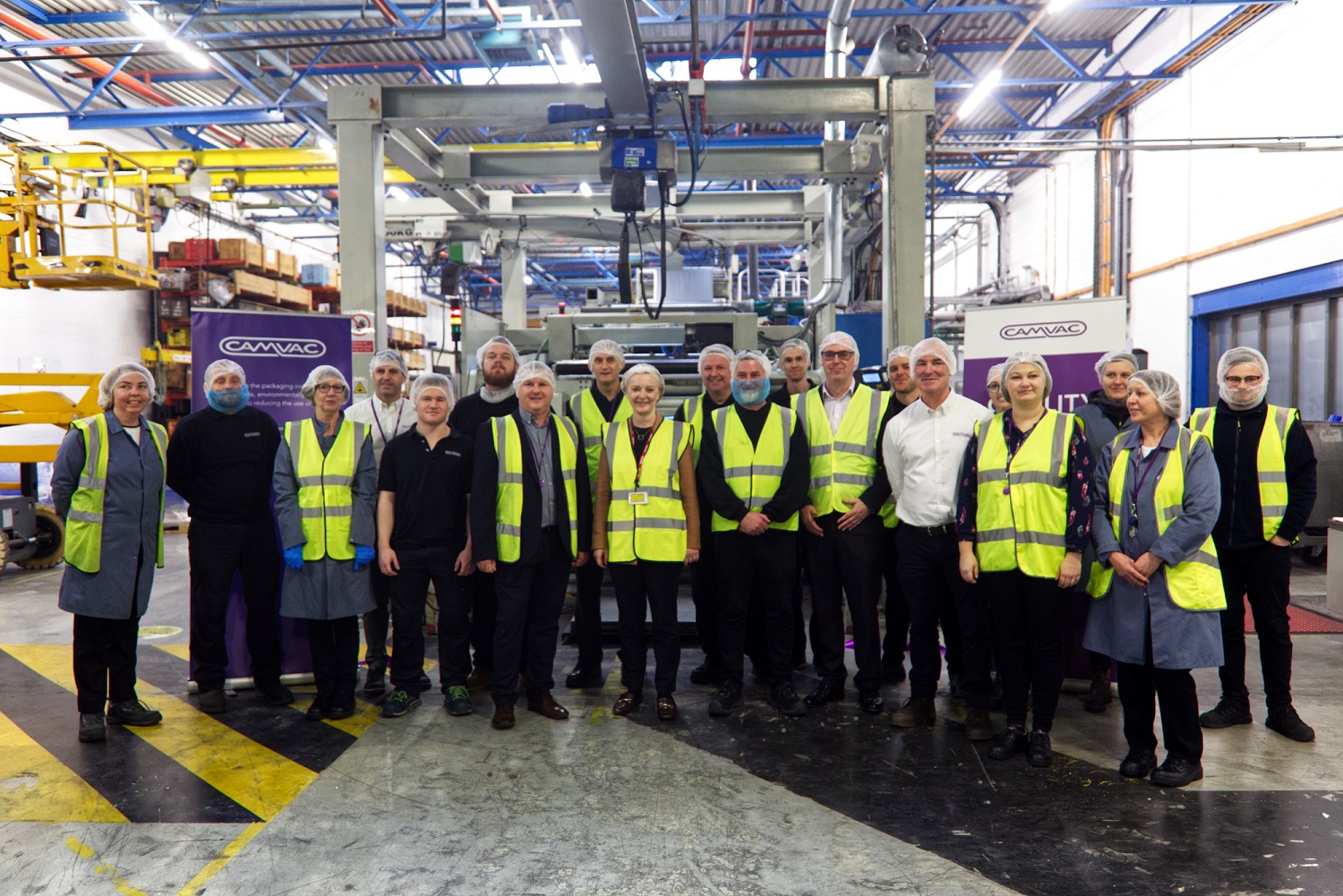 Liz Truss, Former Prime Minister of the United Kingdom of Great Britain, and Northern Ireland, Camvac's local MP visited our production site in Thetford on 13th January '23 for a site tour and to officially open our newest lamination line.
Installed and commissioned over recent months, the new thermal lamination line adds around 3,000 tonnes of additional capacity into the Thetford site. Manufacturing Camvac's market-leading, high-performance, metallised triplex thermal laminate range which is part of our Camplex product portfolio and is predominantly used within the manufacture of Bag-in-Box and bulk liquid packaging solutions.
The thermal laminate range provides excellent seal strength, seal integrity and flexibility, which are key performance parameters in the packing and transportation of liquids.
The increased capacity in our Thermal Laminate range compliments our wider portfolio of barrier metallised and transparent adhesive lamination products that are supplied to the Bag-in-Box and bulk liquid packaging markets where Camvac has held a strong presence and reputation for quality, service, and innovation for over 30 years.