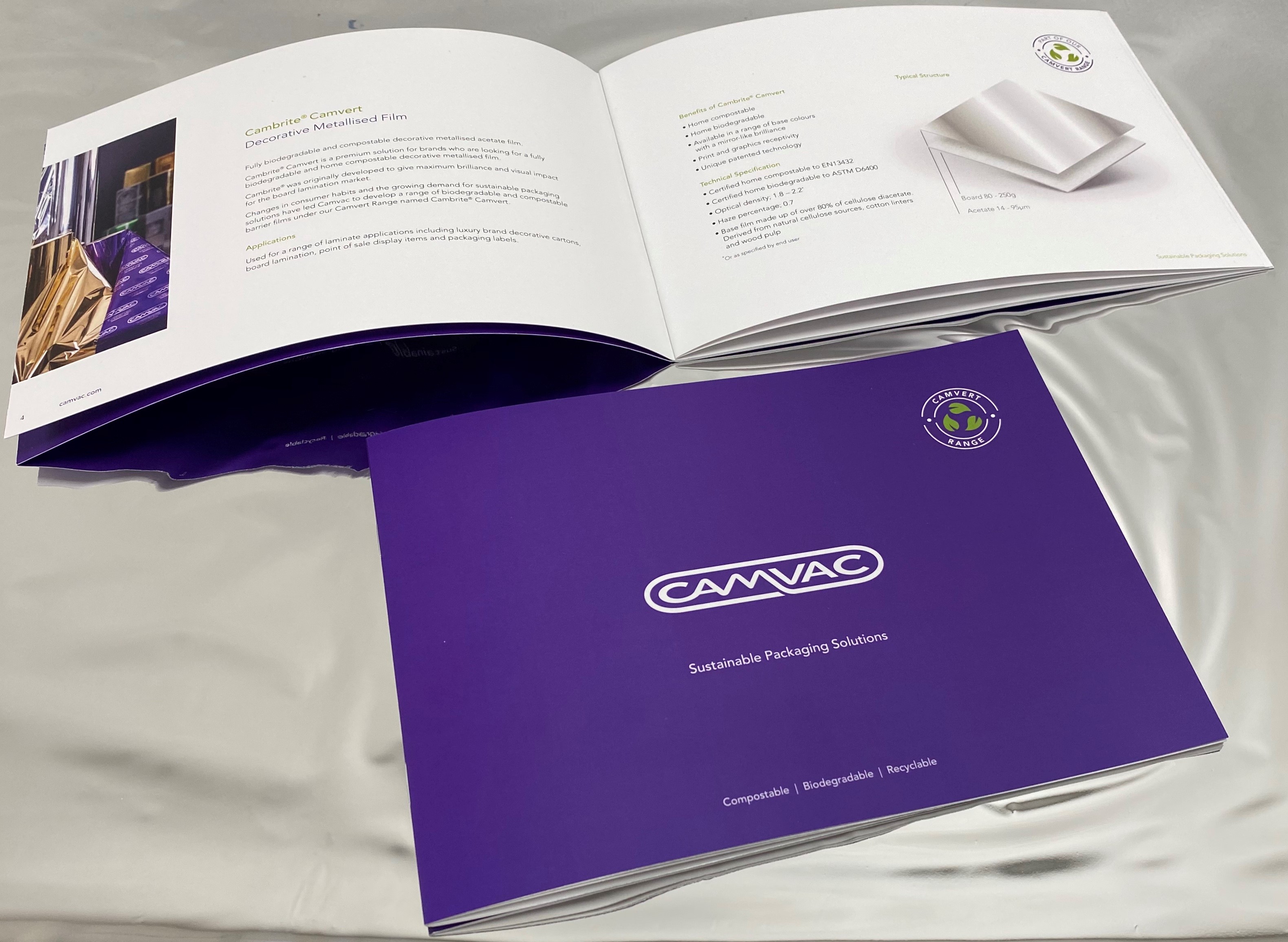 We've recently launched our latest Sustainable Packaging Film Brochure detailing our range of environmentally friendly and sustainable packaging films under our Camvert Range.
Camvac's packaging film range is constantly developing and evolving to meet the ever-changing needs of the consumer. Camvac has invested heavily into technological advances enabling sustainable packaging film solutions to be available across most of our product portfolio. The outcome of these investments is the Camvert Range. These advances have been developed to reduce the packaging material to a level where it does not affect shelf life of the product but is also environmentally friendly and sustainable.
Many of our sustainable packaging products are versatile and are applicable to more than one end use. The Camvert Range includes certified home compostable films, plastic tax compliant PCR laminate structures and recyclable (mon-material) options.
Highlights include;
Camplus Extra MDO PE.
Extremely high barrier machine-direction orientation Polyethylene, PE.
Typical end-uses would be conversion into printed or unprinted mono-film laminates for the snack food market where high gas barrier, aroma barrier and light barrier are all required for extended product shelf-life.
Camclear. 
Transparent barrier film.
Camclear is a chlorine-free transparent barrier film and is highly versatile, having excellent oxygen and moisture barrier performance. Camclear is a EVOH alternative barrier film.
Typical end-uses include fresh food packaging, confectionary, snacks, bag-in-box and dried foods.
Camshield T.
Aluminium oxide film.
Where very high barrier protection and enhancement is a must for typical end applications including fresh food packaging, snacks, dried-fruit and confectionary.
ExtraPET PCR. 
Over 30% post-consumer recycled barrier lidding film.
ExtraPET PCR has been purposely developed to meet the growing consumer demand for more sustainable lidding film solutions, whilst still providing Camvac's high gas barrier performance, both OTR and MVTR as required for MAP and CAP packaging applications. Available in either peel or weld seal laminate structures, the mono-material lidding film has been designed to offer excellent sealing properties and exceptional barrier performance. Whilst guaranteeing the film appearance is not hampered using food contact approve PCR grade base webs.
Click the following link to discover our latest Camvert range; Sustainable Packaging Film Brochure 2022