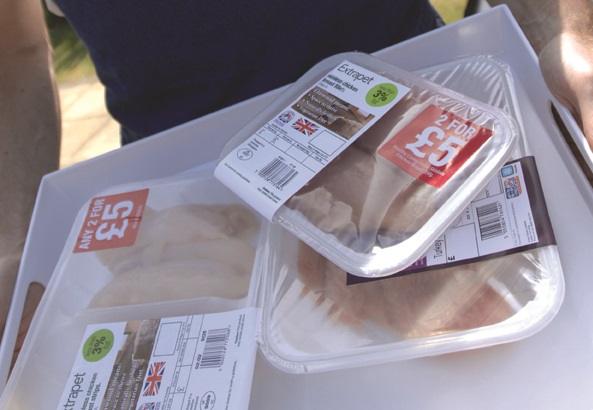 PackagingInsights speaks exclusively with Camvac CEO Greg Kingham about raw material availability issues conjured up by the COVID-19 and Brexit "perfect storm." Kingham also discusses Camvac's compliance with the UK Plastic Packaging Tax, and how the company defines "sustainability."
Camvac is an industry leader in the high barrier food and liquid beverage packaging sectors. The UK-based supplier also produces specialist films for various applications, including its Camtherm metalized films and laminates.
Camvac's films are used within the thermal insulation industry, specifically Vacuum Insulated Panels (VIPs), and play an essential role in transporting COVID-19 vaccines worldwide.
Flexible Packaging Europe and others have warned of raw material shortages. How has Camvac been impacted?
Kingham: At the start of the pandemic, supply was consistent, and no major impacts were felt. However, as the pandemic grew and disrupted more countries, we started to experience raw material supply issues. Earlier this year, we were receiving numerous force majeure declarations from our suppliers. Like most packaging manufacturers, raw material pricing has increased dramatically over 2021. Still there does seem to be some calming coming into place with pricing beginning to stabilize for most raw material products. Availability, on the other hand, is still limited.
How has Brexit escalated the supply issues?
Kingham: One of the biggest obstacles was English ports closing last winter and Brexit coming into effect. Our purchasing team had managed to secure material to ensure we could fulfill our customer orders on time and in full, but the limitations to shipments into and out of the country really did impact us.
Coupled with Brexit taking effect, some would say it was the perfect storm! Thankfully, the two-to-three-week period was the biggest disruption we faced. Admittedly, we continue to see extended lead times for raw material supply, so our production team is continually adjusting dates to meet raw material deliveries. We have increased our raw material levels on-site to help manage this.
Furthermore, our purchasing team continues to work closely with our suppliers to secure material and ensure our customer orders can be fulfilled. As the supply issue is industry-wide, our customers are aware of potential extended lead times and placing orders before we would usually expect them. This helps massively with securing stock and planning production and order fulfillment.
In what ways has Camvac supported the fight against COVID-19?
Kingham: Part of the fight against COVID-19 is the deployment of the various vaccines. Our Camtherm structures have the important task of transporting the COVID-19 vaccines around the globe. Many of the vaccines must be kept at very low temperatures. As a result, temperature-controlled packaging is used as the transport solution of choice. The temperature-controlled boxes are designed to offer energy efficiency as well as excellent space savings and reliability for more vaccines per shipment.
Camvac's Camtherm film has been specifically designed, tested and optimized to be supplied in laminate or single web structures. Camtherm demonstrates exceptional oxygen and moisture barriers and excellent emissivity values. These characteristics result in Camtherm films being used within the manufacture of VIP panels. The VIP panel offers insulation within the outer packaging of the container or box. VIP panels have unique characteristics making them ideal for transportation. These characteristics include extremely low thermal conductivity, coupled with long-term thermal performance and low insulation thickness. They are also reusable, recyclable and non-toxic.
What consumer trends have you discerned from COVID-19?
Kingham: Heightened hygiene and increases in food packaging demand have certainly come to fruition. The consumer is demanding produce in packaging, and this demand continues. It seems the change in consumer demand is a clear requirement for eco-friendly packaging solutions. This is driving our product development.
Meanwhile, e-commerce has increased and continues to maintain high levels. This has not directly impacted Camvac as we do not sell online. However, the increase in online activity and online orders has increased the demand for cardboard packaging. Linked to this, we see supply strains on our cardboard-based consumables, for example, cores. There is not a supply limitation, but there has been a visible increase in price for cardboard cores.
Camvac has continued launching eco-conscious solutions during the pandemic. How do you define "sustainability?"
Kingham: "Sustainability" at Camvac is defined as offering the consumer an eco-friendly solution that performs on par with, and where possible exceeds, the barrier performance of traditional packaging films. Camvert is our dedicated sustainable range. Our company vision is not to limit our material options: where the consumer demands a recyclable barrier film, we will develop this, and where a home-compostable solution is sought, we will develop this also. Our Camvert portfolio is being driven by the consumer, depending on their geographical location. Our end goal is to be able to offer our customers a sustainable solution from our entire range.
How has your Camvert barrier film range evolved over recent years?
Kingham: Our development team is focused on increasing our Camvert barrier films range. In 2019, we developed and commercialized a compostable barrier film for food. In 2020, we introduced our decorative home-compostable metalized cellulose acetate film. We then reintroduced our thermal laminate films with enhanced barriers. In 2021, we have developed and introduced our post-consumer recycled (PCR), all-PET, barrier laminate structure: ExtraPET PCR. Further developments continue to progress well and by the year-end, our Camvert range will expand again as these new developments commercialize.
Is Camvac prepared for the April 2022 UK Plastics Packaging Tax?
Kingham: Camvac continues to prepare for the tax, mainly through barrier film developments that can be cost-neutral for customers. One big part of this preparation is the commercialization of our ExtraPET films with PCR content. By offering this solution to the marketplace, with percentage levels of PCR material that far exceed the minimum (30 percent), we can prolong the film's lifespan and enable a truly long-term solution. Our customers will not be investing in product approvals only to have to seek reapproval if the UK legislation changes and increases the percentage of PCR required.
What challenges might wider industry face with this tax?
Kingham: The main challenges for Camvac and the wider packaging industry will be securing the raw material required to meet and exceed the legislation. Furthermore, it will be challenging to introduce barrier packaging solutions that are cost-neutral, or as a worst-case scenario, with price increases lower than the tax. If the products cannot overcome the cost difference, our customers will opt for the plastic tax and not more sustainable packaging solutions.
With UK lockdown measures appearing to ease, what are Camvac's plans for the future?
Kingham: Throughout the UK's lockdown, Camvac has remained operational. We are continuing to welcome our office staff back on-site but revised and socially distanced arrangements will last for the short-term, mainly to reassure our team members after working from home for so long.
Commercially, we are looking forward to face-to-face meetings when restrictions ease further. Video calls have a place and will be part of Camvac for years to come, but at times, it is a lot better to physically meet your customer in-person to build a relationship. We are also starting to welcome visitors back on-site for meetings and tours of our manufacturing facility. Further ahead, we are looking forward to industry shows from a visitor and exhibitor perspective.
Interview By Joshua Poole. Packaging Insights. July 2021.