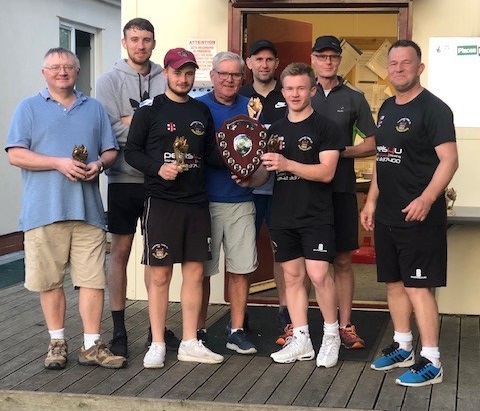 Team Camvac beats Shadwell Stud by 31 runs to claim the Shadwell Shield for 2019.
The batting was opened by Team Camvac who scored 159/6. In reply Shadwell Stud only totalled 128/6 – as a result of Team Camvac's strong bowling and fielding presence.
To get to the final Camvac had some close games but improving game by game meant they were ultimately unstoppable on their way to claiming the Shadwell Shield for 2019.
Team Camvac's run to the final;
Semi Final
Post Office Vs Team Camvac
Post Office all out for 123
Team Camvac 124 for 0
Group Stages
Black Horse Vs Team Camvac
Black Horse all out for 86
Team Camvac 87 for 0
BTO Vs Team Camvac
BTO 108 all out
Team Camvac 162 for 4
The Shadwell Shield is a local business V business, midweek knock-out cricket tournament organised by Thetford Town Cricket Club. Whereby business teams compete to win the coveted Shield.
Camvac would like to thank all teams who took part and Congratulations Team Camvac on the win!