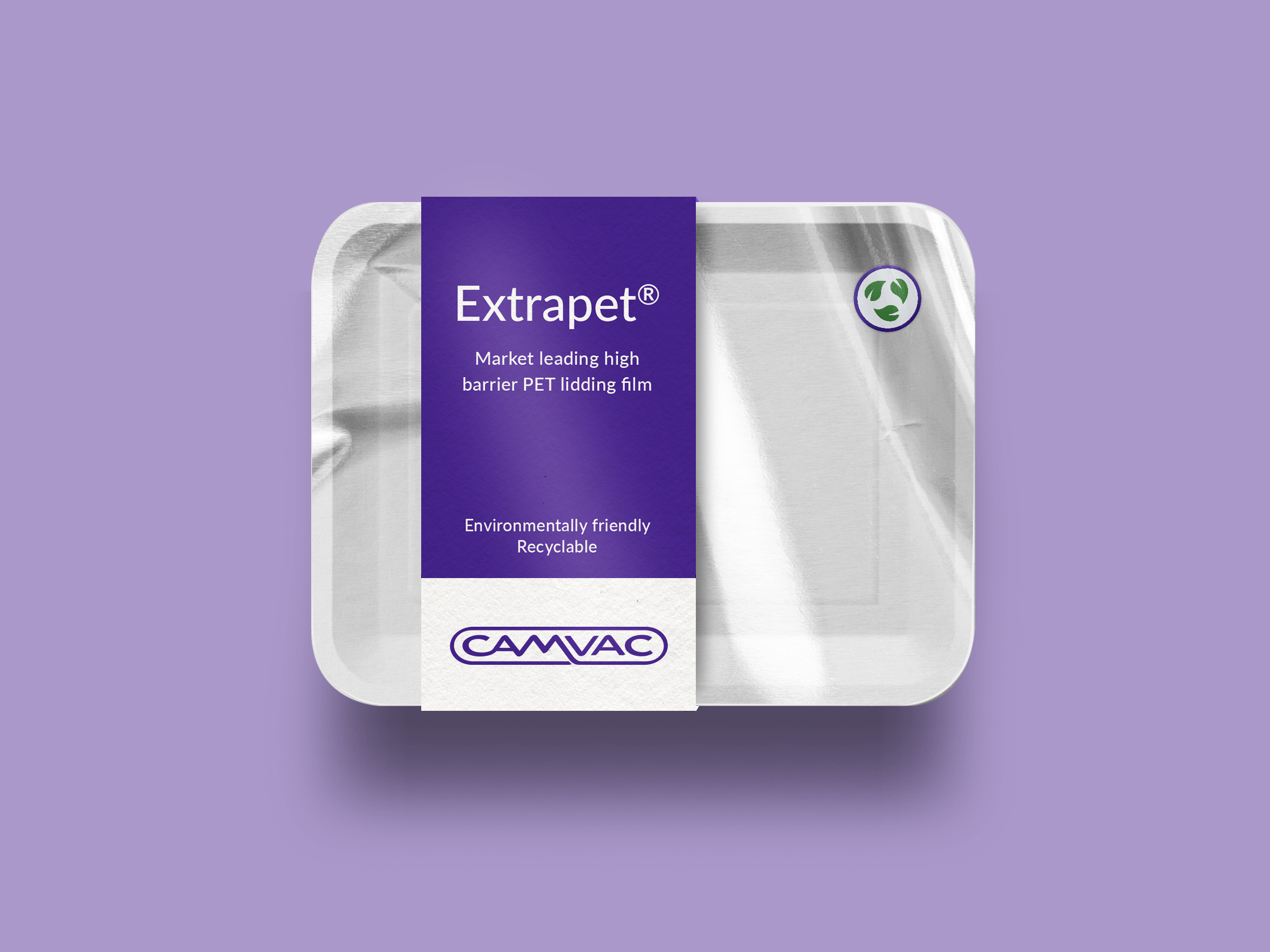 Camvac discusses its growing range of sustainable packaging solutions and exciting new partnership.
Camvac is one of the leading global suppliers of metallised film as well as clear barrier films and laminates for a wide range of food packaging, liquid packaging (Bag-in-Box solutions), medical applications, construction, and insulation products. Being at the forefront of technological developments, Camvac works closely with our customers to develop new products within the film, laminates and packaging sectors. This is no more evident than Camvac's latest innovation partnership with PlastoSac UK Ltd.
PlastoSac UK, are a major manufacturer and supplier of flexible and corrugated packaging, who have partnered with fellow UK based packaging experts Camvac Limited. The partnership will see the two companies work in tandem to bring to market a widely recyclable metallised barrier PE, which will be commercially available later this year.
The new partnership came as PlastoSac contacted Camvac as they realised there was a market demand for a widely recyclable barrier PE to challenge the non-recyclable alternatives such as BOPP and PP films, as the world looks for more environmentally friendly packaging solutions. The two packaging companies seek to bring their seventy-plus years of packaging expertise to create what will be a market leading packaging film.
PlastoSac have already successfully launched a fully recyclable PE film into the marketplace. The PE film has rapidly grown in popularity with UK Retailers, Packers, Food Processors and Equipment Manufacturers. Being adapted on a large scale throughout the produce sector, for short shelf life applications and for other longer shelf life foodstuffs where a barrier is not required.
PlastoSac's MD James Whitehead states 'There is a need for a barrier solution where longer shelf life is required and where a gas barrier is required. As part of PlastoSac's ongoing development plan PSFPE is being adapted for barrier and other specialist technical applications.
To successfully bring a fully recyclable barrier PE to market, PlastoSac needed the metallisation expertise Camvac possess. Choosing to partner with Camvac for the development of this barrier PE came as a direct result of Camvac's market leading metallisation and lamination processes, proven track record and heritage of product development success. This paired with Camvac's excellent dedicated team with a strong technical and project led approach has led to initial testing results showing positive barrier levels for oxygen and moisture. Further testing is already underway by Camvac and it is anticipated a commercial product will be readily available later this year.
When commercially available, intended uses for the metallised barrier PE will be longer shelf life applications where a gas barrier is required and where the products are sensitive to Oxygen. The food packaging market is crying out for a widely recyclable barrier PE for use in the snacks market (particularly crisps, popcorn & nuts) alongside the coffee beverage market.
Camvac's product range is constantly developing and evolving to meet the ever-changing needs of the consumer. As a company Camvac aims to bring new products to market as part of their ongoing development growth strategy, alongside working tirelessly to enhance their existing product ranges. No more so than their recent Thermal Laminate re-launch.
Over recent years Camvac has invested heavily into technological advances enabling sustainable packaging solutions to be available across most of their product portfolio. The outcome of these investments is the Camvert Range. Camvert has been precisely designed to provide the packaging industry with sustainable packaging solutions. These advances have been developed to reduce the packaging material to a level where it does not affect shelf life of the product but is also environmentally friendly and sustainable.
One of the key products within Camvac's Camvert range is their market leading transparent barrier polyester laminate, Extrapet.
Extrapet is used globally as a high barrier lidding film in two key laminate structures: 12 micron / 15 micron or 12 micron / 25 micron PET structures. Extrapet is used for a wide range of processed meats, fresh meats, poultry, pastas, vegetable and bakery, where presentation and fresh appearance is critical, Extrapet provides a variety of environmentally friendly solutions in peel and non-peel, anti-fog and high barrier options.
As a direct result of Extrapet being an all PET (mono material) structure, the potential of total recyclability, where post-consumer collection infrastructure exist, is possible. Extrapet can also include the benefit of recycled content within the manufacture. During the manufacturing process, Extrapet uses Camvac's AlOx coated transparent barrier film Camclear.
To find out more about Camvac's sustainable packaging solutions, innovative metallisation processes, film possibilities and the progress of the PlastoSac UK partnership, visit www.camvac.com