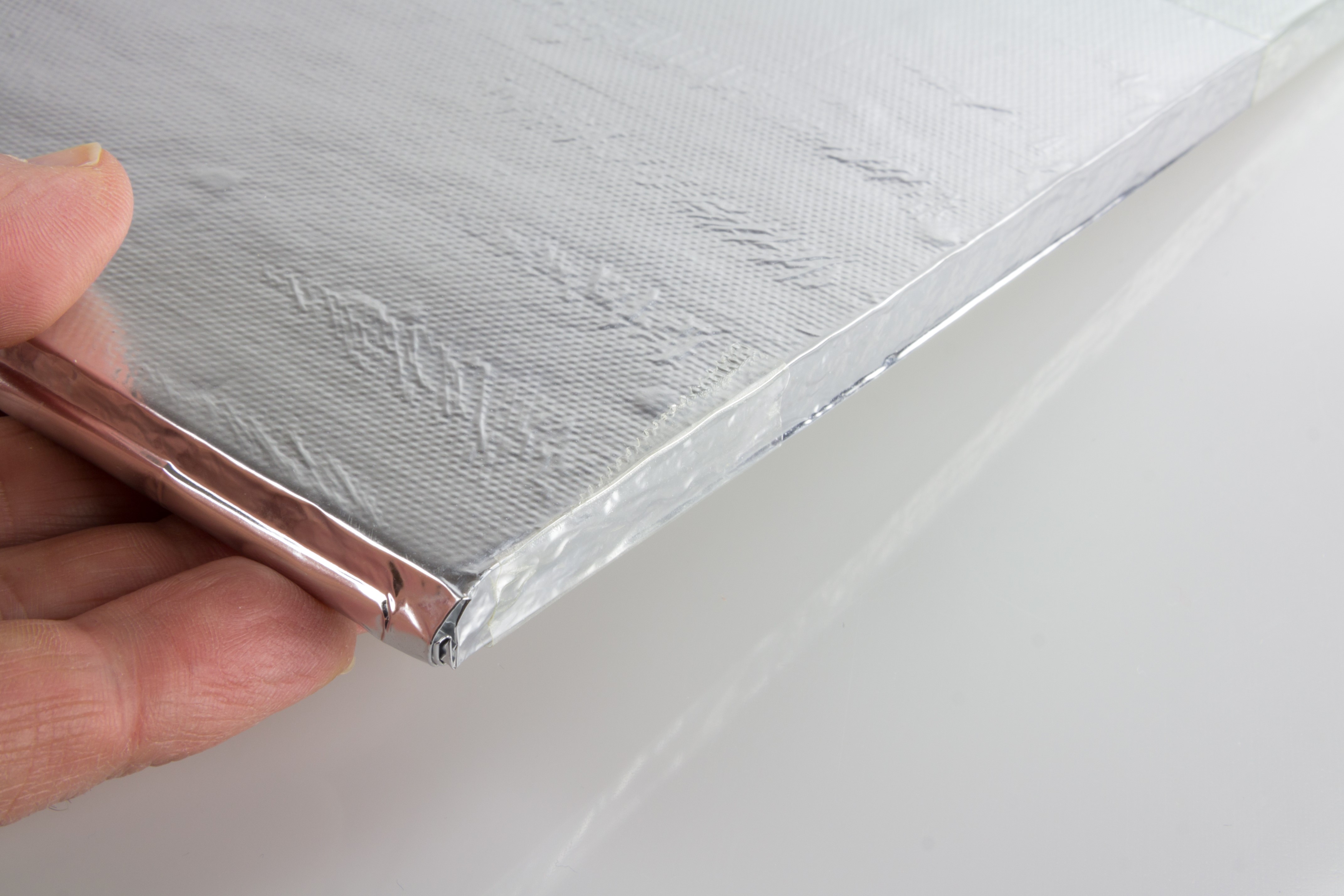 Camvac support the fight against COVID-19 with our industry leading thermal insulation film.
Camvac are industry leaders within the high barrier food and liquid beverage packaging sectors. However, we also offer speciality films which are used for a range of applications. One of our most important films we are currently producing is our Camtherm metallised films and laminates. These films are used within the thermal insulation industry, specifically within Vacuum Insulated Panels, VIPs.
Our Camtherm structures have the very important task of transporting the COVID-19 vaccines around the globe. Many of the vaccines which have been developed are required to be kept at very low temperatures. As a result, temperature-controlled packaging is being used as the transport solution of choice. The temperature-controlled boxes are designed to offer energy efficiency as well as excellent space savings and reliability therefore more vaccines per shipment!
Camvac's Camtherm film has been specifically designed, tested and optimised to be supplied in laminate or single web structures. Camtherm demonstrates exceptional barrier to oxygen and moisture as well as excellent emissivity values. These characteristics results in our Camtherm films being used within the manufacture of VIP panels. The VIP panel offers insulation within the outer packaging of the container / box. VIP panels have unique characteristics which makes them ideal for transportation. These characteristics include extremely low thermal conductivity, coupled with long-term thermal performance and low insulation thickness. They are also reusable, recyclable and nontoxic so ecologically friendly.
Camvac may not be on the front-line fighting this pandemic but together with our thermal insulation film and partners we are doing all we can to assist in the fight against COVID-19.