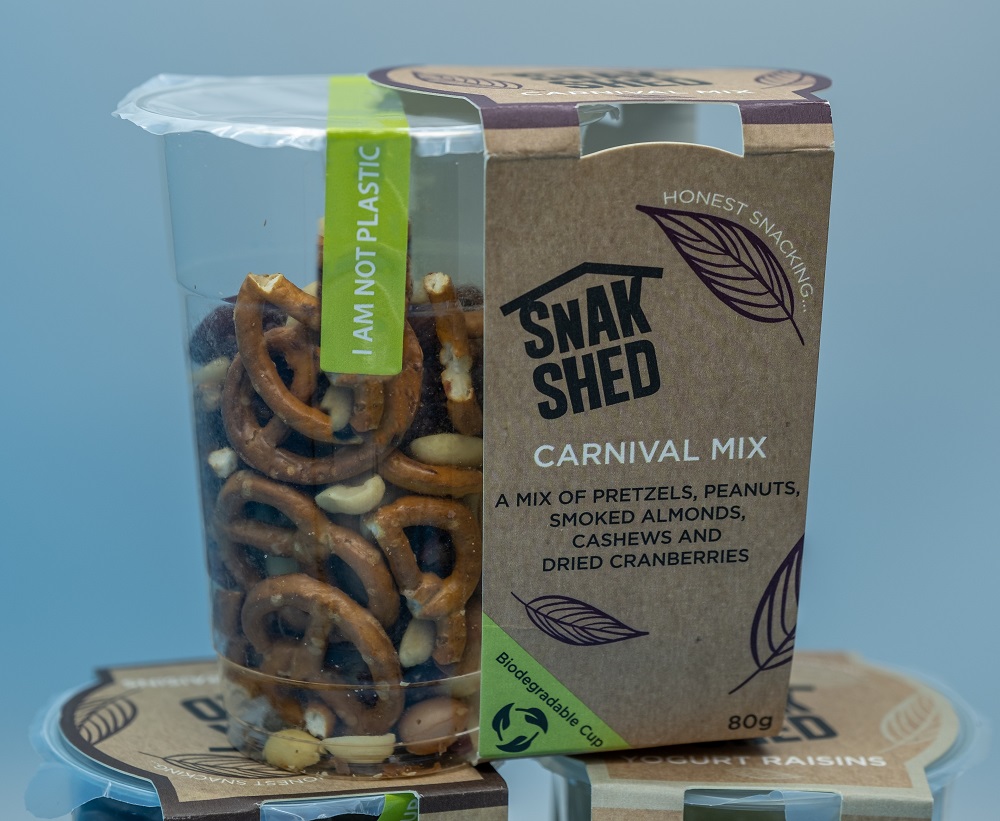 Across the packaging industry there have been mixed messages on the effects of COVID-19 on businesses. Plenty of companies haven't needed to furlough staff, and many have in fact seen spikes in production. In this article, Greg Kingham, CEO of Camvac, explains the impact of COVID on his company's plans for the future, particularly the Southern Europe expansion.
Camvac is a UK-based, leading global supplier of metallised films, clear barrier films and laminates for a wide range of food packaging, liquid packaging, medical applications, and insulation products. Before the start of the lockdown period in the UK, we had a successful Packaging Innovations exhibition, launching our new home compostable metallised acetate film, Cambrite Camvert. As the pandemic grew, we started to witness an increase in demand for products used in the healthcare, food and liquid packaging markets, something which at the time was not expected.
As a company, we needed to maintain supply into these critical sectors, along with other speciality markets, which led to us increasing our manufacturing output by moving from a two-shift operation to a three-shift 24 hour, 5 day operation. This increase in shift production is testament to Camvac's willingness to meet their customer expectations. We did experience some raw material supply chain issues during the peak, but the Camvac team worked tirelessly to minimise the disruption this could have caused – with great support also from many of our suppliers.
Demand for our Extrapet material has increased substantially, not only during the pandemic but since the emergence of debates on packaging sustainability. Extrapet is a transparent barrier polyester laminate, which is used in a wide range of lidding film applications, including processed meats, fresh meats, poultry, pasta, vegetables and baked goods, where presentation and freshness are critical. Extrapet is an all-PET, mono-material structure available in peel and non-peel, anti-fog and high barrier options.
In 2019 we started to introduce a greater range of sustainable packaging solutions under our Camvert range. COVID-19 has not put a stop to Camvac's ambitious growth plans, with new products coming to fruition and existing barrier films being re-launched during the pandemic.
To further reinforce this, we are currently appointing a Sales Agent and Distributor for Southern Europe, a packaging professional with over 20 years sales and business development experience within the plastic packaging industry. His objective will be to grow Camvac's customer base in Southern Europe, particularly Spain, Italy, and Portugal.
A key market for our new sales agent at Camvac will be expanding our environmentally friendly films. We are now in a position whereby we can offer excellent barrier films that are recyclable, alongside compostable options.
Having this new sales representative in the Southern European Region, further strengthens the uniqueness Camvac offers our customers.
We not only manufacture high quality barrier films, but we pride ourselves on working in partnership with our customers to exceed their needs and develop new products within the film, laminates, and packaging sectors. Having this new and experienced sales professional in the field will help us in supporting our European Customers whilst we strive to meet our ambitious Southern Europe expansion plans.