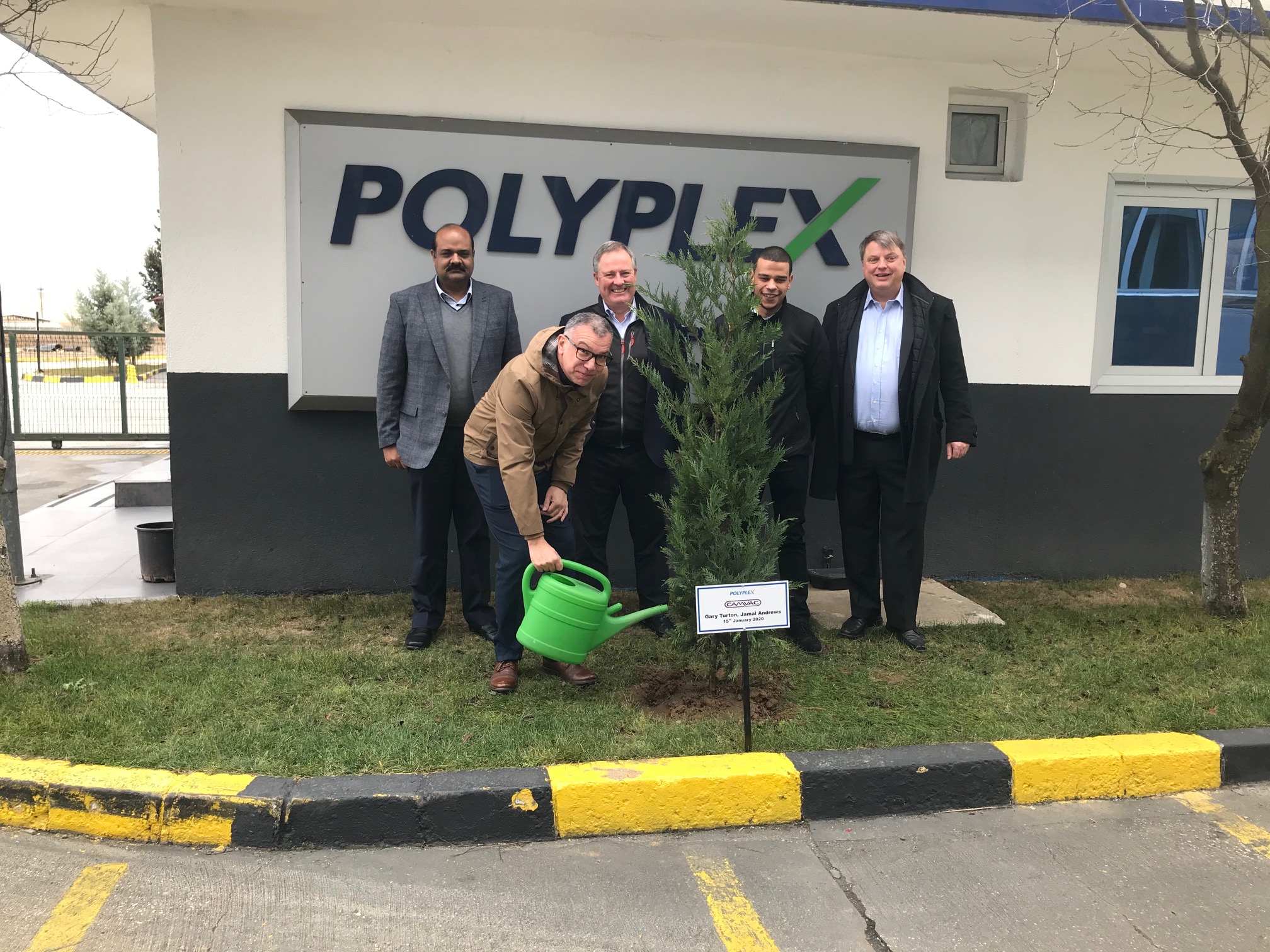 On a recent visit to one of Camvac's PET film suppliers, Polyplex, Quality & Technical Manager, Gary Turton, and Metallising Operator, Jamal Andrews, took part in a Tree Plantation Program.
A key component of Polyplex's carbon offset solutions and their wider CSR drive sees the organisation take positive eco-action as they are fully aware Polyplex are operators in an industry that potentially has a high impact on the environment. Polyplex are conscious of its corporate responsibility towards the environment and communities. As such, visitors to their manufacturing facilities are encouraged to take part in their Tree Plantation project.
The Tree Plantations drive is part of the company's overall initiative to drive towards a carbon offset solution. Not only does the Tree Plantation drive take part at their office locations but also at specific plant locations, helping raise the local bio-diversity index.