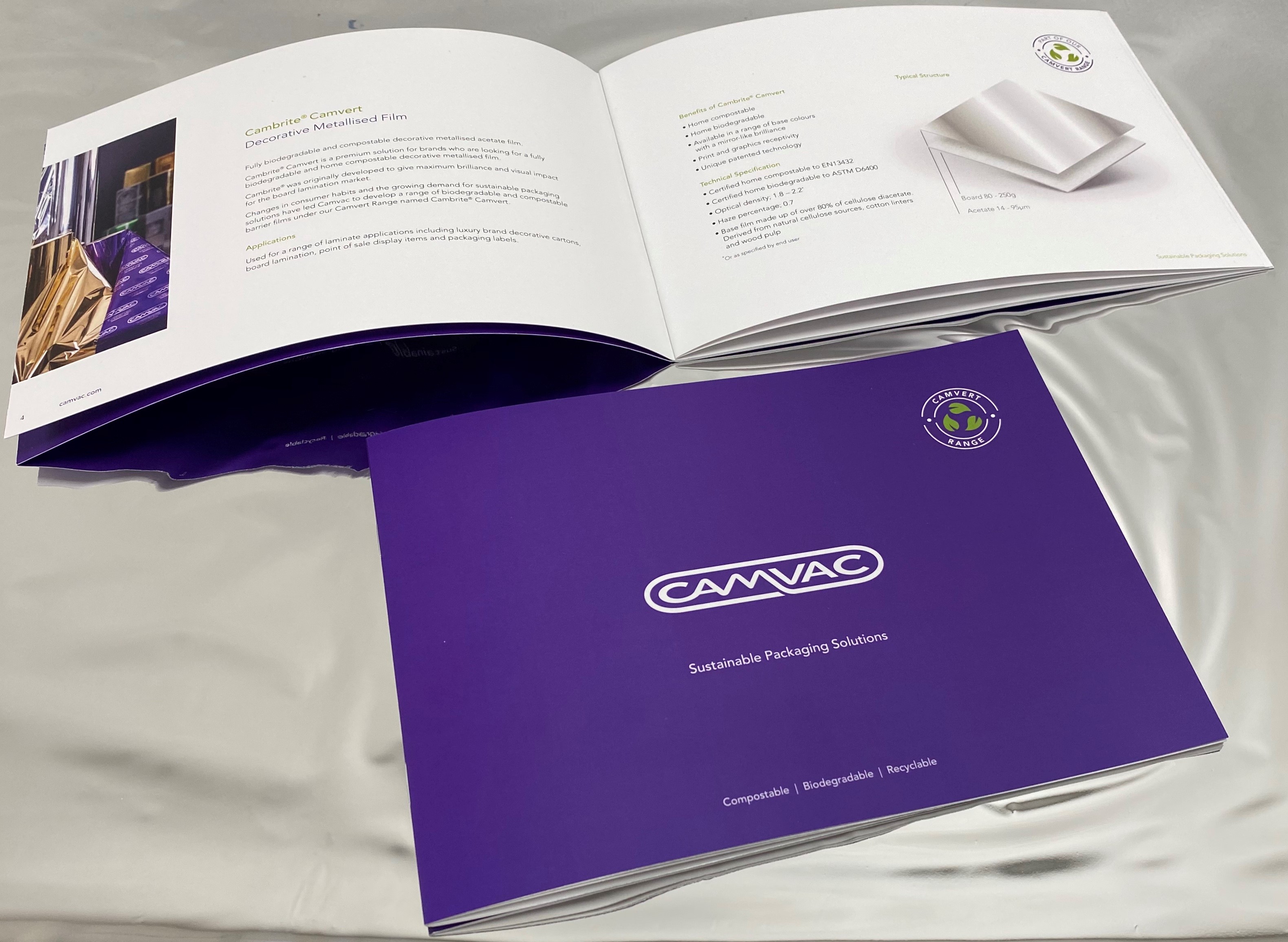 We've recently launched a new Sustainable Packaging Solutions Brochure detailing our range of environmentally friendly and sustainable films under our Camvert Range.
Camvac's product range is constantly developing and evolving to meet the ever-changing needs of the consumer. Camvac has invested heavily into technological advances enabling sustainable packaging solutions to be available across most of our product portfolio. The outcome of these investments is the Camvert Range. Camvert has been precisely designed to provide the packaging industry with sustainable packaging solutions. These advances have been developed to reduce the packaging material to a level where it does not affect shelf life of the product but is also environmentally friendly and sustainable.
Many of our sustainable packaging products are versatile and are applicable to more than one end use. The Camvert range includes certified home compostable films, 90% PCR base films and recyclable options.
Click the following link to discover our Camvert Brochure; Camvac Sustainable Packaging Solutions Brochure