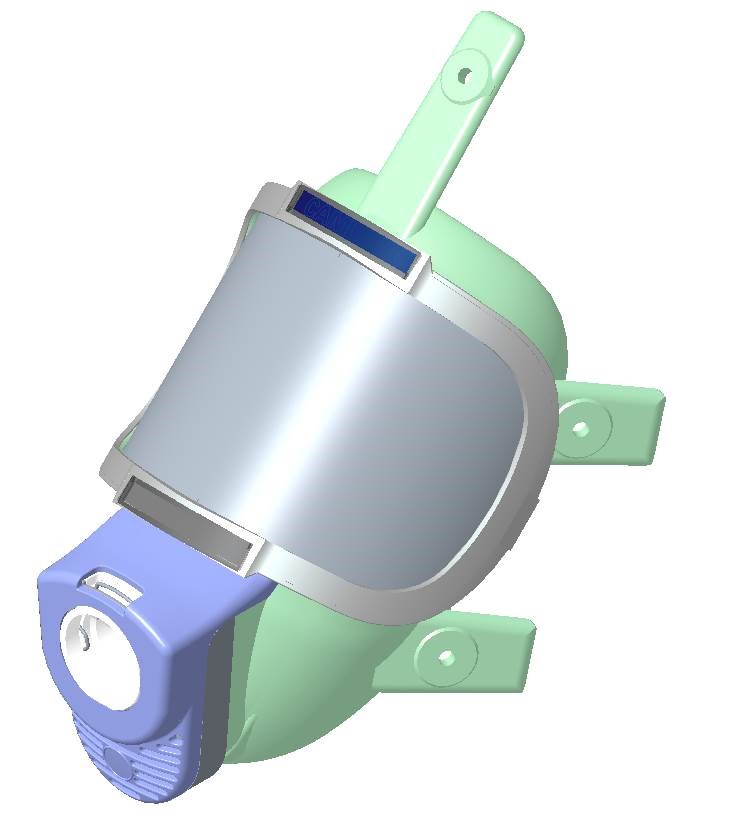 Camvac support Cam Lock UK in supplying 75 micron metallised film for use in their MATRIX face mask.
As a company, Camvac are more known for our high barrier, clear and metallised films which are commonly used within the food and liquid packaging marketplace. We do however also produce films that have different uses and this is where Cam Lock UK have contacted us for a high barrier metallised film for use in their breathing masks.
Cam Lock UK design and manufacture safety breathing equipment for use in industrial hazardous environments, also military fighter pilot masks. To help in the fight against COVID-19, Cam Lock UK have increased their manufacturing of the MATRIX mask. The mask is designed to fully seal the users face from external, potentially hazardous conditions.
Camvac's film will be used within the speech diaphragm system of the mask. The unique diaphragm system ensures the face-mask remains fully sealed but enables the wearer the ability to clearly communicate with others.
COVID-19 pandemic has seen the demand sore for Cam Lock UK and they are now supplying a minimum of 2,500 masks per week globally.
Anyone wishing to discuss further about any projects and opportunities that Camvac's high barrier films could be used for, visit our contact us form on our website or general sales enquiry email; info@camvaclimited.com