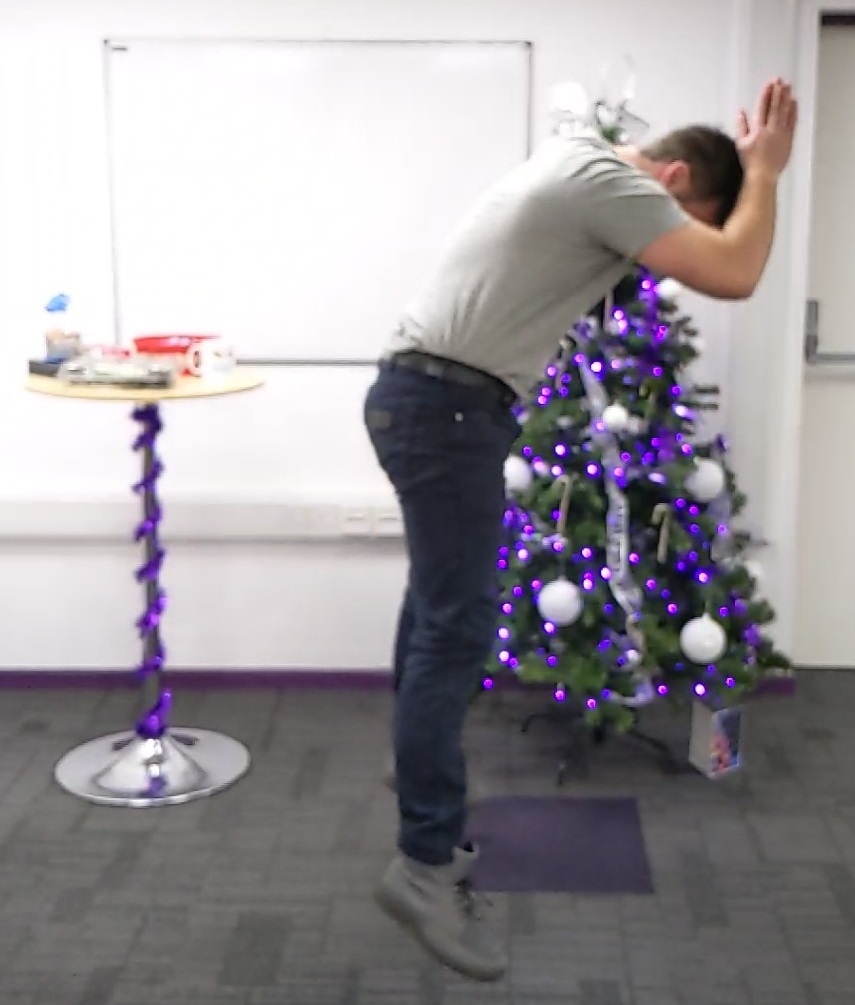 Every Friday, Camvac's staff are encouraged to take part in the 'Dress Down Friday' casual work wear day, in exchange for a donation to a local charity.
On a quarterly basis the money raised from the Dress Down day is then donated to local charities / causes with employees putting forward recipients.
Camvac's Sales Manager, Harry Coldrey, has this quarter put forward The Big C charity to receive the donation and the Camvac board have chosen The Big C as the recipient.
Why The Big C?
Harry is a keen 'CrossFitter' and his CrossFit Box have set themselves the challenge of achieving a combined 1 million burpees in a 30-day period, with the aim of raising some serious money for The Big C.
Harry has set himself his own personal challenge throughout December. Within Saxon Cross Fit's million burpee target, Harry has set himself the personal challenge of completing a minimum of 300 burpees a day across the month. Taking every opportunity Harry has been seen completing burpees whilst the kettle boils and he's on target to exceed his goal!
The Big C was established in 1980, two young men from Norfolk found themselves with cancer and having to travel to London or Cambridge for treatment, often finding this journey harded than the treatment itself. They vowed the people of Norfolk & Waveney would have access to the best treatment and support in their areas.
Nearly forty years on and this is being realised more than ever; with over £32million being raised since "The Big C Appeal" began in 1980. Surgical and diagnostic equipment at Norfolk's hospitals means increasing numbers of people can be treated locally and new equipment in hospitals has meant faster or less invasive treatment for a range of cancers. Research across the Norwich Research Park has found some incredible discoveries into cancer and vital support for those affected by cancer is reaching out to those who need it, closer to them, in the local community.
Today Big C funds four drop-in support and information centres across Norfolk and Waveney that are used by thousands of people every year affected by cancer. The centres in Gorleston, Great Yarmouth, King's Lynn and Norwich valuable information about diagnosis, treatments, side effects and recovery. Trained staff are also there to provide emotional help, support and complementary therapies.
Why a million burpees?
Head on over to saxoncrossfit.com/saxon-million to find out why!
Want to donate towards Saxon's Million?
Visit;
fundraise.big-c.co.uk/fundraising/fundraising-pages/saxon-million
Camvac would like to thank all of our staff members for their continued support and donations towards the Saxon Million Burpee Challenge.
Harry, good luck on those burpees!