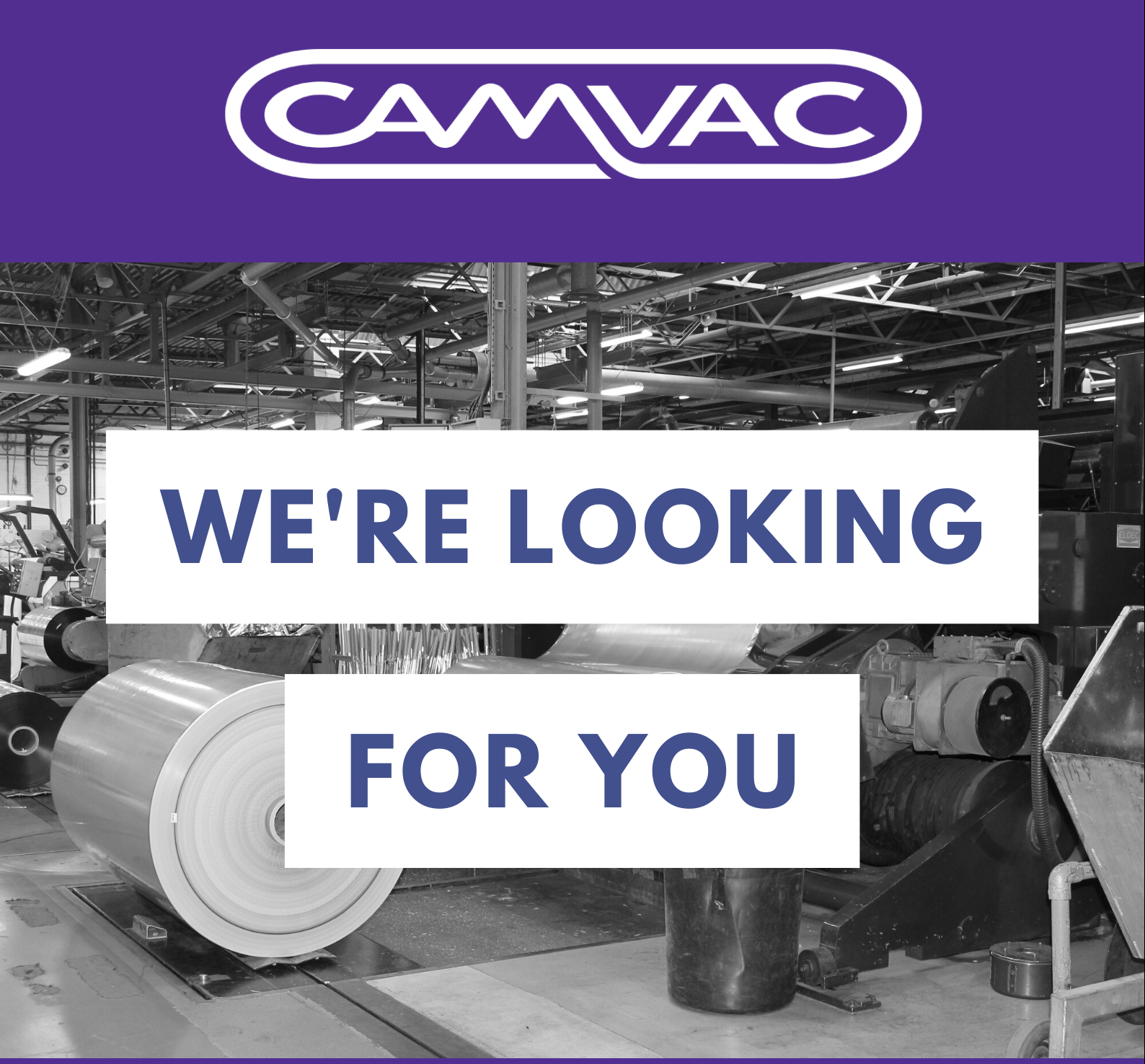 As a result of continued business growth, Camvac are looking to add to our manufacturing team.
We have open applications for the roles of:
Shift Manager
We are currently recruiting a Shift Manager to help strengthen and lead our Operations team as we continue to grow and develop our business.
Job Type: Full-time, Permanent position.
Apply HERE
Shift Maintenance Engineer
Multi-Skilled Shift based Maintenance Engineer required. Must have a broad range of experience and be both electrically and mechanically qualified.
Good working knowledge of PLCs , Siemens 5 & 7, control systems and variable speed drives
Job Type: Full-time, Permanent position
Apply HERE
Shift Production Operatives
Due to rapid business growth we are looking for experienced shift based Machine Operators to manufacture and slit metallised and laminate films.
Apply HERE
All jobs are advertised on indeed.co.uk where you can find out more information and apply directly.